About Green Door Living Real Estate
Our team of experienced agents provide exceptional real estate services in a "down to earth" and sustainable way. We are Denver & surrounding area neighborhood experts, with a sharp sense of market conditions and housing values. We win deals for our clients through perseverance, expert negotiation, and the ability to structure deals for the benefit of all parties. With over 700 closings since our founding in 2007, we know the "ins and outs" of transactions, potential pitfalls, inspection concerns, and have developed a top-notch network of advisers and partners in the Denver area. This experience gets our clients to the closing table with little hassle and the peace of mind knowing they got the best deal possible. Check out this short video about Green Door Living Real Estate!
"It's great to see a local business fulfill a critical market niche. I just bought my home with Green Door Living and you should too." – Satisfied Client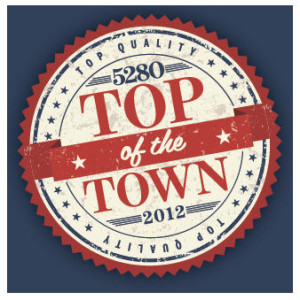 Green Door Living is proud to be 5-star winners for the past 6 years based on client reviews.
Our Clients
Our clients care more about just buying or selling a house; they want a real estate professional that shares their values and knows metro Denver like the back of their hand. With a track record of success, 90% of our business is repeat clients, or strong referrals from satisfied clients. Read our testimonials here.
Our Team
We are not salespeople; we hire real people, who offer our clients a quality experience. We are educators and consultants who share a deep commitment to making Denver the best place to live. We are winners: Our Agents have been recognized as the Best in Denver in 5280 Magazines top Agent award – every year it's been awarded, which is over 3 years. We have received the Top of the Town award for the past Five Years, both awards are based on client submissions. Meet the Team.
Green Door Living's Office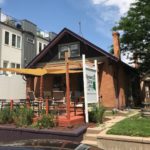 Our office is in a 1910 Victorian Home located along the Art Walk on Tennyson Street in Historic Northwest Denver.
Green Door Living Featured in the Press Coverage of Green Door Living has been featured in the following: CNBC (2008), Denver Business Journal, Colorado Insider, KWGN – Channel 2 News, and the Denver Post.